"Is it possible to interact with the immense starry sky and appreciate the static environment during our space travel?"
In the long-term space travel, the only environment that we could see - the starry sky is enormous and static.

It is difficult for space travellers to aware differences in the starry environment and enjoy their journey. However, we could document our personal space journey by witnessing the stars. By capturing the image of the starry sky, the starry sky scene at various positions can be stored and converted into a signal that has different audio record for their journey.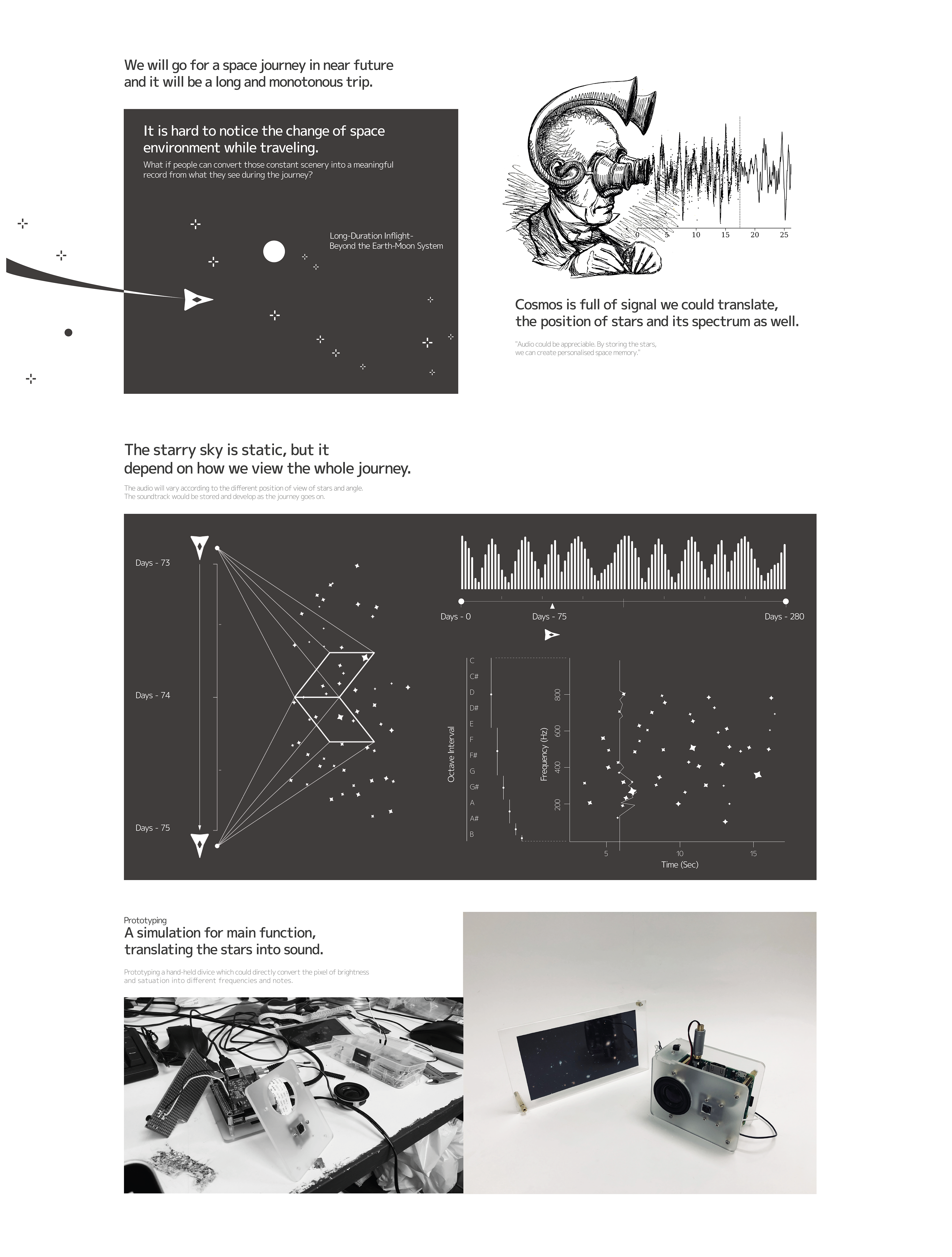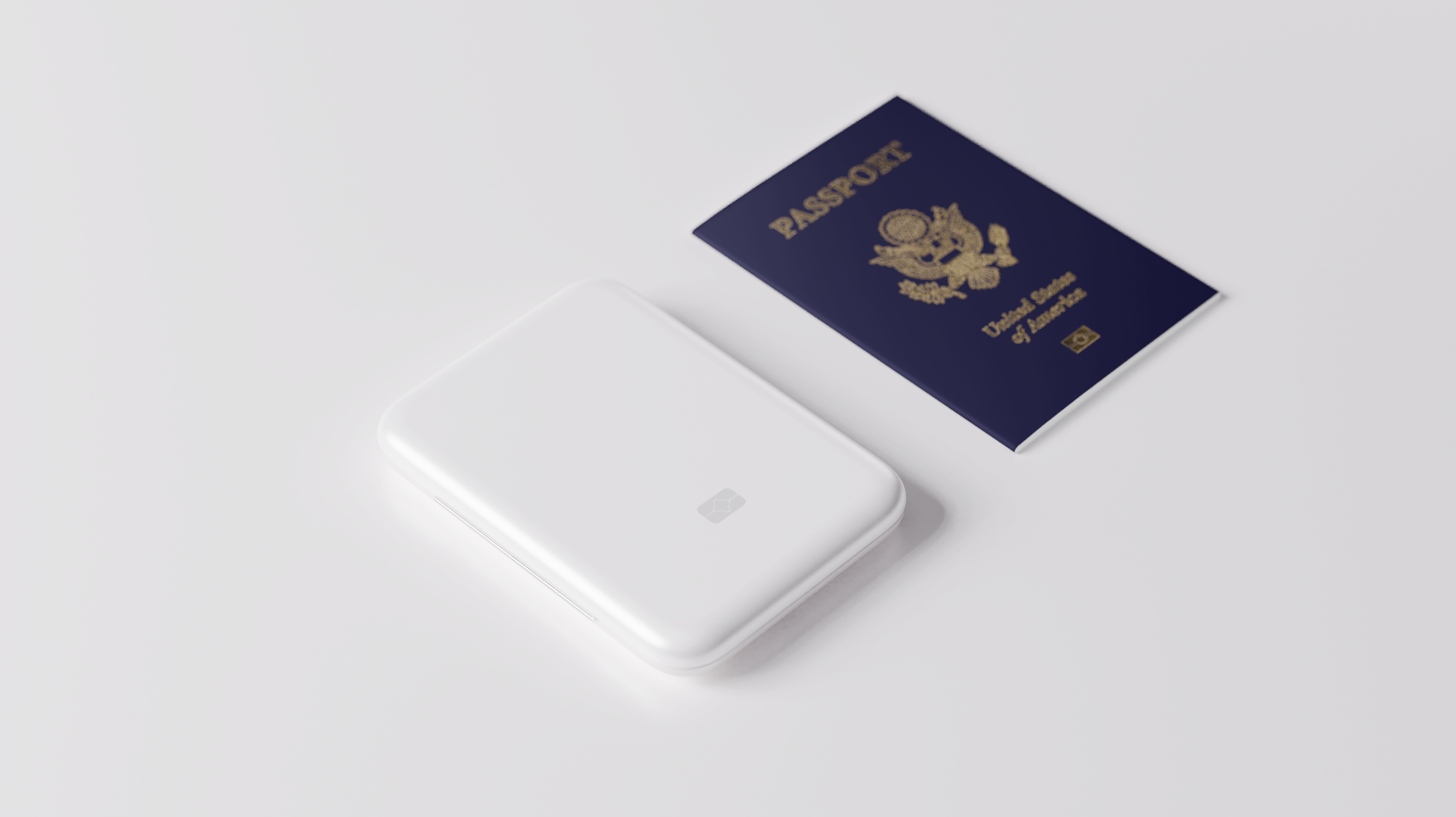 "Stamps in the deep space."
Passports record the places we have visited in our past journeys, and it is through these travel marks that we can recall the places we have visited at the time. Traveling in deep space, the traveler's sense of time is amplified by the silence and solitude.
During the journey, the time of departure and arrival is constant. I imagine that deep space travellers could use this recorder to make more meaningful memories on the timeline of their space travels.